1985
The Bay
Toronto

Lord Thomson of Fleet, better known in Toronto as Ken Thomson,
owner of the Bay Department Store on Bloor Street, generously offered
me a large section of the 5th Floor to present a preview of the
first production of our newly created:

Canadian Museum of Photography

Loudspeakers on every floor urged shoppers "not to miss" the spectacular show
of photographs which captured the beauty and the spirit of the Canadian Arctic!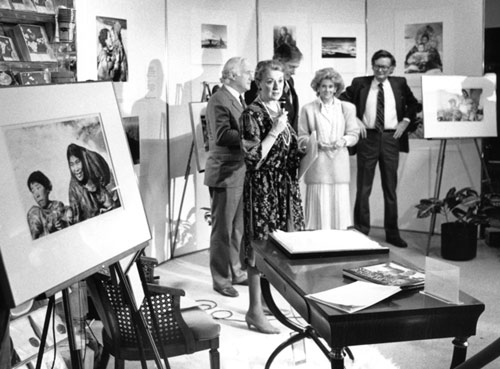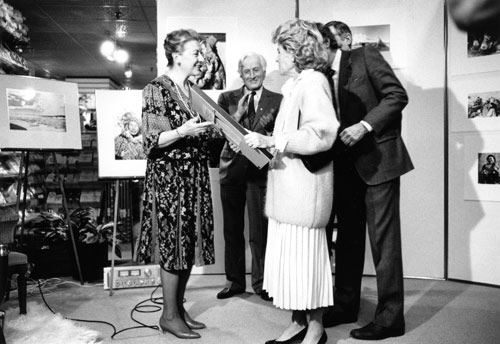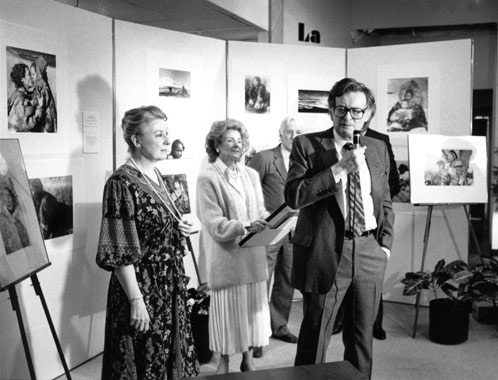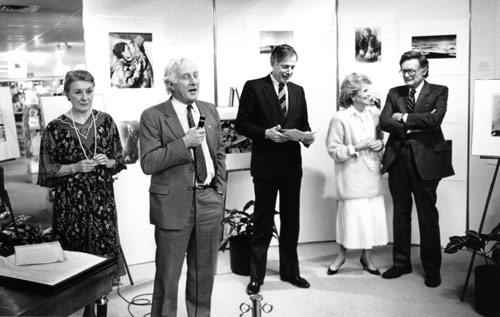 A Press Preview with Lord and Lady Thomson, and
Jack McClelland, popular publisher of McClelland and Stewart,
attracted large numbers of enthusiastic visitors to the exhibitions.
Posters announcing: "The Bay Supports the Canadian Museum of Photography"
were prominently displayed throughout The Bay
where thousands of Torontonians shopped daily.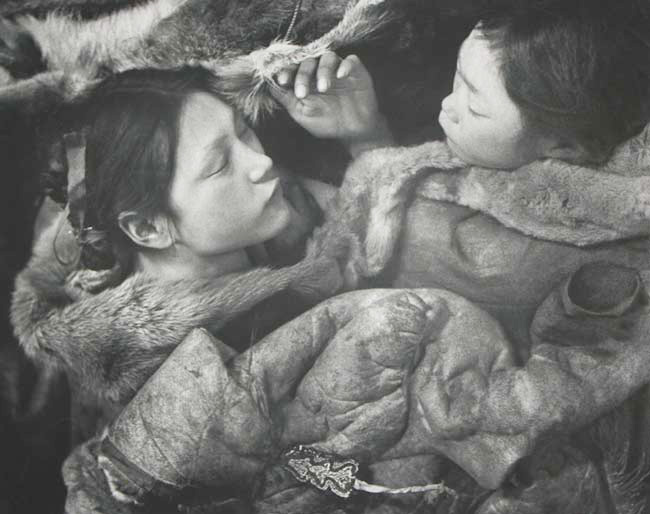 Inuit sisters asleep in their igloo.